Teletoon at Night
Featured
Vampire Steve - YouTube Exclusive!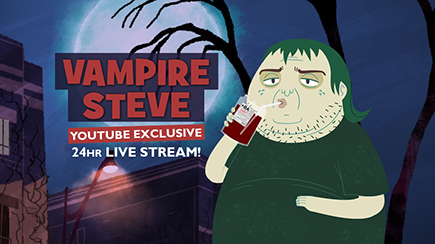 About Teletoon at Night
TELETOON at Night is a destination for young adults who have an appetite for edgy, smart, culturally topical programming that laughs at the absurdities of modern life. Funny and irreverent, TELETOON at Night delivers a nightly dose of no-holds-barred comedies that sharply satirize and skewer pop-culture with a unique point of view through well-written animated comedies and blockbuster movies. Teletoon at Night airs from 9:00PM to 3:00AM.
Contact us
We want to hear from you! To share your feedback, please email us at info@teletoon.com